Hearing is one of our most precious senses. Through hearing, children develop language and communication skills. We marvel at the sounds of our bustling world, learn to read, appreciate music and communicate with others.

We start to develop language from the moment we are born. If a child has a hearing loss the basic development of language will often by delayed.The earlier the hearing loss is detected, and the earlier it is treated the better the result.

With today's technology, children can be fitted with hearing aids within the first few weeks or months after birth.Those children with a profound hearing loss also can learn to speak if they are diagnosed relatively early and receive a cochlear implant.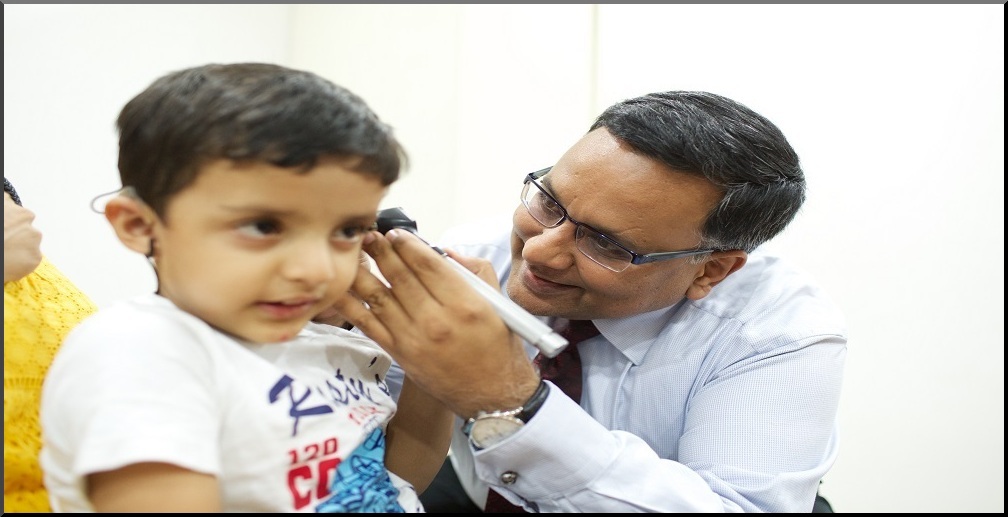 ⦿ Listening is the foundation to talking, reading, education, social life.
⦿ 8 in every 1000 child born in India is hearing impaired
⦿ Good news: Technology and early intervention can ensure these children achieve their full potential, live a happy, socially fulfilling life and contribute economically as well as socially to their families, communities and the nation
⦿ Bad news: Half the hearing impaired children do not receive any intervention
⦿ The ICHF aims to change that by increasing awareness on childhood hearing loss, provide early diagnostic support, initiate early intervention programmes, provide access to hearing technology (hearing aids and cochlear implants), enable hearing and speech therapy.
The ICHF is a Non Profit Organization, in collaboration with Adventis ENT Services & SpHear Speech & Hearing Clinics, set up with the mission of improving the hearing health of the community. It has been set up by clinical professionals experienced in the treatment of hearing loss along with parents of children using cochlear implants successfully.

The ICHF is a registered Trust / Non Profit Organisation under the Section 12AA (Order no DEL-IR24967-09032016) and Section 80 G ( Order No DEL-IE26619-09032016/6773) of the IT Act 1961.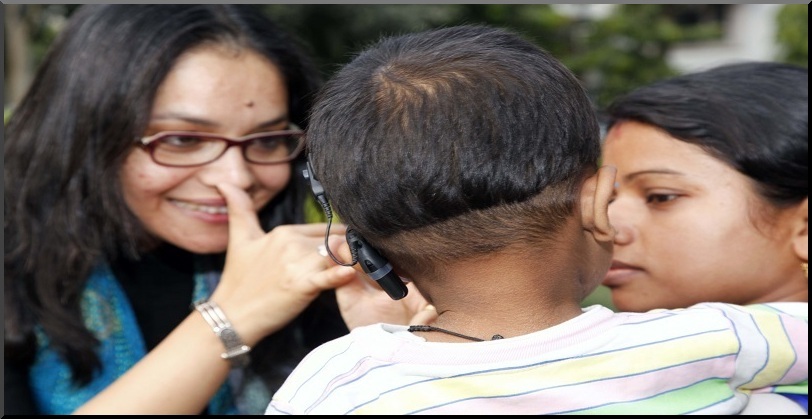 The Aims of ICHF currently are to :
⦿ Create awareness among parents, care givers, policy makers, community leaders about deafness and early intervention
⦿ Providing early diagnostic support to "at risk" children
⦿ Identifying children for intervention, develop action plan including, referrals, resources and fund for intervention
⦿ Providing ongoing hearing and auditory verbal health care, technology support and socialization
⦿ Our key professionals have partnered with other philanthropic organizations for providing financial support for the provision of hearing aids, hearing and speech therapy / habilitation and to fund cochlear implantation to children and adults at very highly subsidised costs to the patients and their families.
Below are the list of Activities we have carried out so far in the community to fulfill the above aims :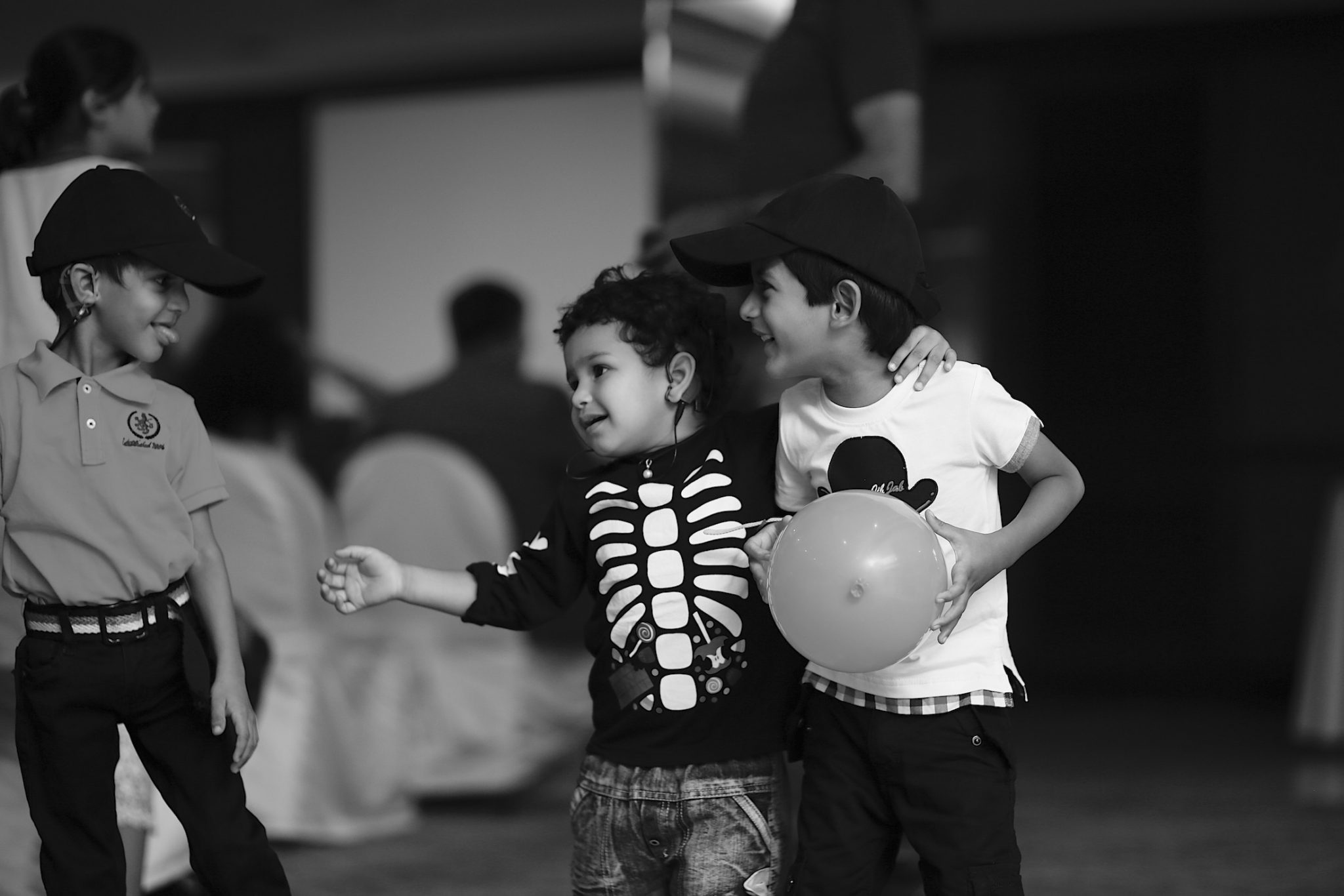 1 : Project Ghanti
We have launched project GHANTI – a collaborative effort of ICHF, SpHear, The Hans Foundation (THF) to help get free/ subsidised devices used for treatment of deafness eg : hearing aids, cochlear implants

2 : Free Hearing and ENT camps
A number of free camps have been carried out at various towns and cities such as Patna, Noida, Faridabad, Rohtak, Palwal etc. Numerous patients were examined, their hearing tested and were listed for free/subsidised treatment.
3 : Provision of hearing and speech therapy
⦿ Many children are getting subsidized / free hearing and speech therapy by therapist of ICHF in collaboration with the SpHear speech and Hearing Clinic.
⦿ Parent counseling sessions are taking place every Saturday for families of children with hearing losses.

4 : Provision of hearing aids and cochlear implants
⦿ In the last one year, over 40 children have received cochlear implants (cost of treatment per child is Rs 8 lacs) through our association with THF (Project Ghanti). These children are receiving habilitation therapy by ICHF therapists at the SpHear premises.
Free Consultation at I Can Hear Foundation
I Can Hear Foundation CSR Project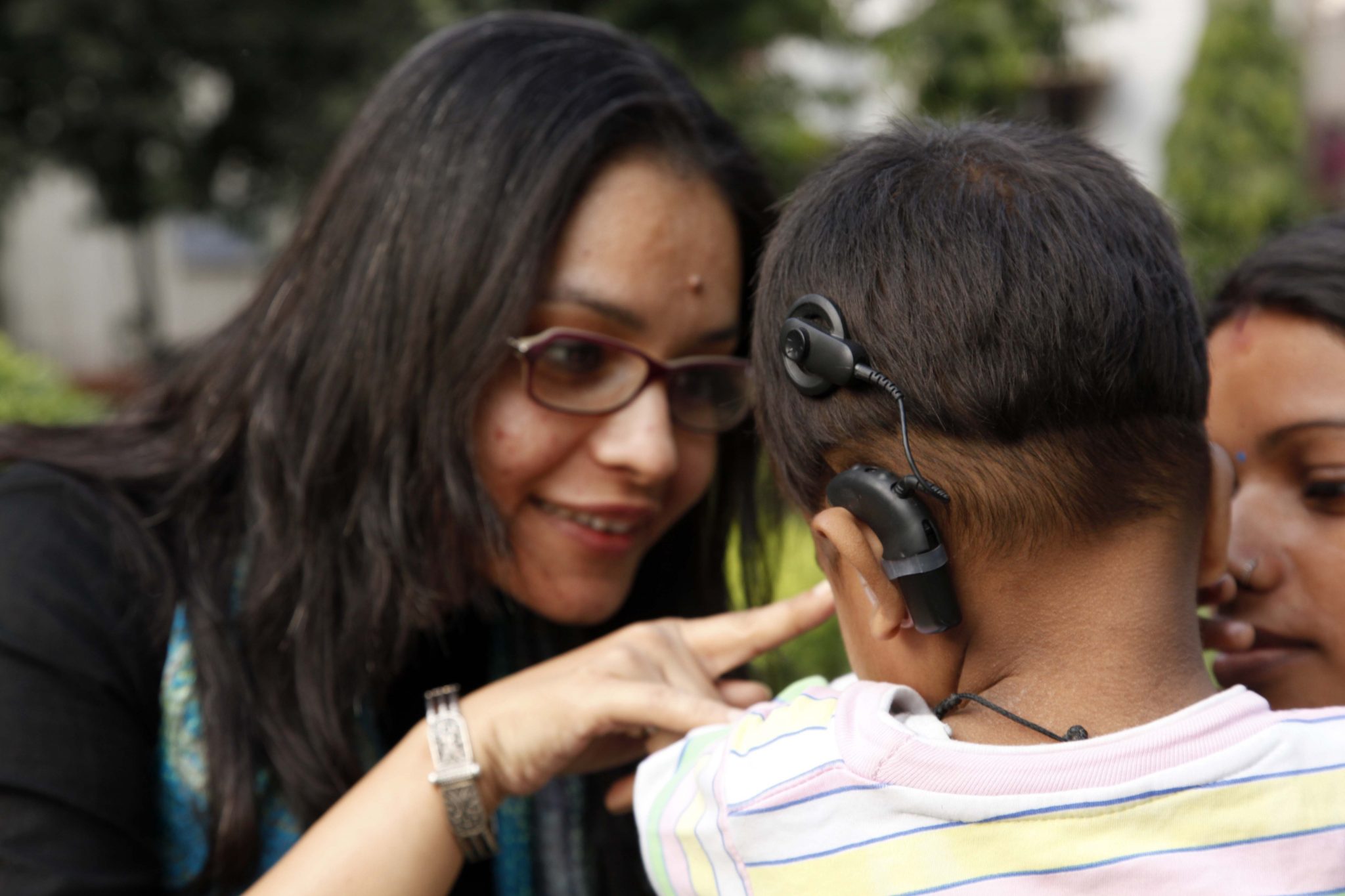 Get free consultation on every Tuesday morning between 11:00AM to 12:00PM under CSR project. Please book prior appointment and come up with proof of income, the facility is only for needy person.