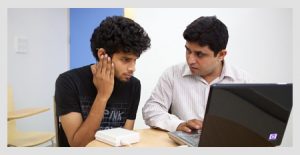 Hearing loss is a common problem in elderly people. But, as the population of adult rises, so does the problem of hearing loss.
Our Adult programs & services in hearing loss aim to solve the problem. Audiologists at our clinic perform the audiological evaluations for adults like comprehensive hearing evaluation and Auditory Brainstem Response (ABR) Test.
Based on the results of the analysis, recommendations are made to treat the hearing loss or problem of communication in Adults that results from the loss.
When the problem of hearing loss cannot be treated medically or surgically, a possible treatment which is fitting of hearing aids is recommended. After the initial consultation, hearing aids can be ordered.